Savor slowly this succulent and luscious combo. The sweetness of the ripened mango is elevated by the deep bright notes of the precious passion fruit and the familiar refreshing tones of oranges.
Simply Delicious
100% Pure
No Sugar-Added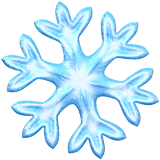 Cold-Pressed
Bottle Size: 16.2 fl oz (480ml)
1/2 bottle
30 Cal.
7 gr
Sugars*
per bottle
60 Cal.
14 gr
Sugars*
* Naturally occurring sugars from fruit.
Filtered Water, Mango, Raw Apple Cider Vinegar*, Orange*, Passion Fruit, Stevia.
*Organically Produced